Water Damage: How to Prevent It
Homeowners Inspection Checklist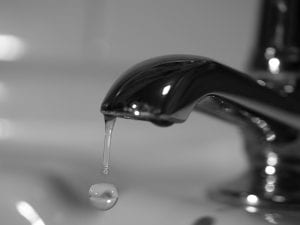 Each year, our policyholders suffer from thousands of dollars in water losses due to rusted out water heaters, worn out washing machines and dishwasher hoses, and bad ice maker connections. Many of these losses can be prevented by making a few quick and simple checks around the home.
One of the main sources of water leaks is the water heater. Look around the case of your water heater for rust spots and seepage. If you have a drip pan, make sure it is properly installed and is not full.
Another area to keep an eye on is your washing machine. Check your washer hoses and their connections. The rubber should be soft and the connections should show no signs of seepage. To be safe, we recommend that you replace your washer hoses every six years.
The kitchen also has appliances prone to leak. Check for seepage or leakage around your dishwasher and ice maker connections. Most of these are found under the sink. Look behind the refrigerator at the ice maker lines. Check for leaks, good connections, and the condition of the plastic lines. If the lines are discolored or cracked, then it needs to be replaced. Look under your kitchen sink to make sure nothing appears to be leaking.
For added protection, consider investing a little extra money in high PSI braided stainless steel hoses as well as water leak detectors. Also, keep an eye on your water bill. If your usage increases without explanation, it may mean that there is a leak somewhere in your home.
6-Month Inspection Checklist:
✅  Look at water heater for rust spots or seepage
✅  Check washer hoses and connections
✅  Check dishwasher connection for seepage and leakage (usually under the sink)
✅  Check ice maker connection (usually under the sink)
✅  Check the ice maker line behind the refrigerator
If you do incur water damage, please contact your FMT agent as soon as possible or call us at 800-824-9555. Please note that not all policies have coverage for water damage and coverage will depend on the type of loss (repeated or continuous damage is probably excluded). Check out upcoming articles for more information about types of water damage and what to do if you have a water damage loss!