Helping and Caring for the Citizens of Tennessee
FMT Insurance's (Farmers Mutual of Tennessee) Help Desk is available to serve your Home, Mobile Home, Farm, and Church Insurance needs.  Whether you have a question or seeking insurance for homeowners or renters insurance support from us or our valued insurance agents, we are working hard to support you.  Our staff of insurance professional and experienced moms, dads, grandparents, friends, neighbors, and consumer shoppers, are prepared to listen and recommend the best opportunity for your current lifestyle.  
We have been doing insurance for a long time in the State of Tennessee, so we have seen about every situation and dealt with servicing and supporting our valued clients through all these tough times.  Please take the time to click on the services you need, and we will work to get back to you in a responsive manner.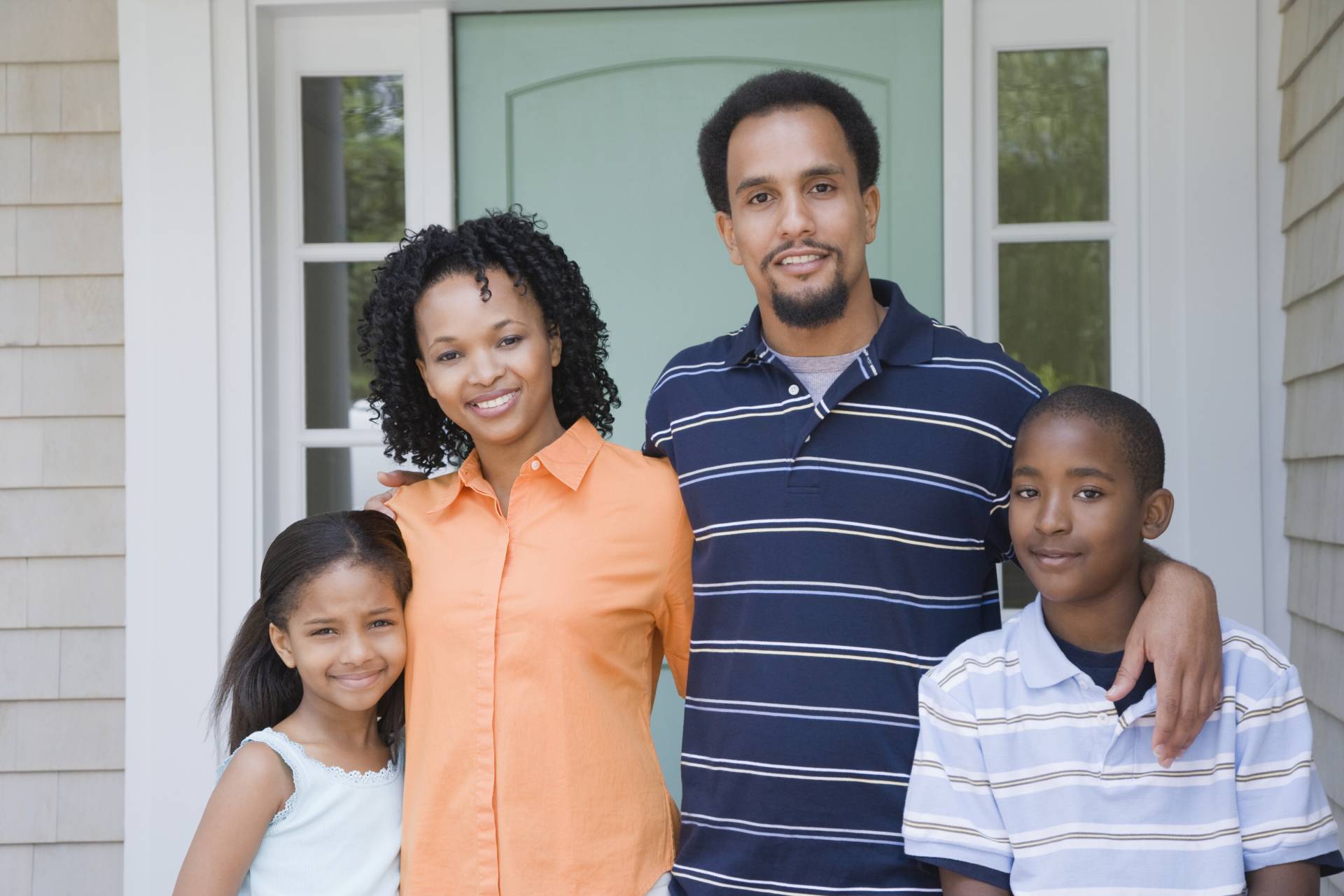 Frequently Asked Questions
HOW CAN I SAVE MONEY ON INSURANCE?
Those who are insured through Farmers Mutual of Tennessee enjoy one of the best insurance values available today. Your local agent works hand-in-hand with our insurance professionals at designing an insurance program that suits your individual needs, assuring the peace of mind knowing you are not paying for coverages you don't need. Other things you might consider to help lower your insurance costs include:
Going with a higher deductible amount
Maintaining your property in tip-top shape
Ensuring the value on your property is accurate
Limiting coverages on certain scheduled property
---
HOW DO I KNOW WHAT COVERAGES I NEED?
Your insurance policy is actually a package of many different kinds of coverage that cover a wide variety of risks. Knowing what coverages you need and don't need is an important aspect of getting the best value out of your insurance program. Your Farmers Mutual of Tennessee agent will provide the personal attention needed to help you decide the appropriate coverage for you.
---
WHAT IS DIFFERENT ABOUT YOUR PROGRAM?
Our company can be summed up in four words…
Experience - 100 years of insuring Tennessee
Dedication - Personal service to each policyholder
Growth - Stable premiums with steady growth
Excellence – Continually striving for unmatched service
Our entire company is devoted to these ideals and believes in the philosophy of neighbors helping neighbors. Farmers Mutual of Tennessee is headquartered in Knoxville, Tennessee. We are represented by local, independent agents who know your home, farm or church and can easily stay abreast of your ever-changing needs. Most importantly, our insurance programs offer one of the best values available.
---
WHY DO YOU USE INDEPENDENT AGENTS?
The independent agents we work with are highly qualified insurance professionals. They are often part of your hometown and understand each policyholder has different insurance needs. Your agent has the ability to recommend loss-prevention ideas to help reduce the potential or severity of a loss, evaluate areas of liability and present an insurance program that is specifically tailored to your needs, answer questions about your coverage or payments, or assist you in resolving a claim.
If you would like to find Farmers Mutual of Tennessee agents nearest you, use our agency locator!
The best way to deal with a claim is to prevent one. Although there is no way to prevent all claims, the following will provide you with SOME helpful hints to help prevent most and control others:
1. Remove any dead trees or tree branches from trees on your property. Ice, snow and wind can cause tree limbs to break and cause damage to your home, parked automobile and injury to pedestrians and may lead to a lawsuit against you.
2. Keep sidewalks and steps clear of ice, debris and any other hazard. Make sure handrails are sturdy and in place. Someone falling on your property could lead to injury and a possible lawsuit.
3. Clean gutters. Remove any leaves or debris to ensure that gutters are working properly. Ice and snow can build up and water can back up in gutters that are clogged with debris.
4. Make sure fireplaces and wood-burning stoves are properly cleaned and maintained annually.
5. Before installing a wood-burning stove, check with local officials for the proper installation codes and techniques. Also, contact your agent regarding new installation.
6. Make sure buildings are properly heated during winter months.
7. Drain plumbing lines and turn water off to vacant or unused buildings especially during winter months.
8. Check water lines and connection to icemakers, dishwashers and washing machines every six months. To be safe, replace old and worn lines to prevent water damage every six years. When replacing washing machine and dishwasher hoses use a stainless steel braided hose, often called "burst-proof" or "burst resistant".
9. Look around the base of your water heater for rust spots and seepage every six months. Slow leaks and rust spots can indicate a worn out unit. Drain the water heater annually.
10. Make sure pets are properly and legally leashed or fenced to prevent their running or injuring someone.
11. Promptly notify your agent when there are any changes in the ownership or occupancy of an insured property.
12. Prepare a detailed inventory of your personal property items and store in a safe place. It is important to keep receipts, instruction books, manuals, etc. for all valuable items. Photographs of each room will help you remember and document what you had at the time of a loss. There are various tools available to help you create a detailed inventory from a simple pad of paper to online tools like, www.knowyourstuff.org.
If you Need to File a Claim
No one wants a claim. Unfortunately, despite our best loss prevention efforts, there are times when a loss occurs. It may be a fire destroying the lifelong investment of a home, the theft of possessions or the threat of legal action due to another's injury.
Farmers Mutual of Tennessee believes in contacting you as soon as possible after a loss is reported.  Our objective is to make contact with you within 24 business hours of when your loss is reported to us so that we can help explain what coverage is, or is not, afforded within your policy and so that you can get repairs or replacement efforts underway as soon as is practical. In the event that you experience a loss there are certain steps you need to take to avoid additional damage and to protect your property.
1.  Make sure your family is safe.
2.  Contact your local agent as soon as possible to report the claim and provide the date, time and cause of the loss as well as a description of the property that has been damaged. Your agent should give you instructions and authorization if temporary repairs are necessary. If you are unable to reach your agent, call us at (800) 824-9555.
3.  Take steps to prevent further damage until permanent repairs are able to be completed. This includes covering or boarding up open areas caused by fire damage, wind damage, vandalism or malicious mischief.
-  In the event of a loss caused by theft, burglary, vandalism or malicious mischief you must promptly call your local law enforcement agency to report the event with a description and listing of all property affected.
-  If someone is injured on your property, seek medical attention (only administer first aid if qualified), secure appropriate information on the injured party, such as name, address and telephone number; and write down the events that happened while they are fresh in your mind ~~ get photographs if possible.
4.  You must give Farmers Mutual of Tennessee or our representatives an opportunity to view the damage before making permanent repairs.
5.  In the event you have damage to personal property you will need to provide a detailed inventory listing of the damaged property. It is important to keep receipts, instruction books, manuals, etc. for all valuable items. Photographs of each room will help you remember and document what you had at the time of a loss.
Billing, Cancellation and Refund Policy
Payment Plans:  Farmers Mutual of Tennessee offers Annual, Semi-Annual, Quarterly and 10-Pay Monthly (ACH required) installment payment plans.
Billing Information:  For those selecting the Quarterly or Semi-Annual payment option, there will be a $4.00 installment fee assessed for each quarterly payment. All Monthly payment plans are set up through ACH only (EFT) and require a completed authorization form. Payments are withdrawn from the insured's bank account in 10 payments taken out in monthly installments during the policy term.
General Conditions:  Payment is required within 30 days of the policy being issued. Payment can be made at the time the application is submitted to Farmers Mutual of Tennessee. The insured has the option to pay the total Annual premium or choose the Quarterly or 10-Pay installment plan.
Any premium adjustments resulting from changes to the policy will be reflected in subsequent bills.
Cancellation Policy:  We follow the laws of the State of Tennessee governing the cancellation of property and casualty insurance policies.  If a policy is cancelled, any unearned premium will be refunded on a pro-rata basis.  If a payment is not received by the due date, a cancellation notice for non-payment will be issued.
To Cancel an EFT Withdraw: We require written notice at least 3 business days prior to the next scheduled withdraw. Send written notice to Farmers Mutual of Tennessee, P.O. Box 3428, Knoxville, TN 37927, ATTN: Accounting Department  OR  go to "Contact Us" and submit your request electronically.
Refund Policy:  Any refund of premium will be made by check and mailed from the company to the mailing address of the policy's last payee.
Non-Sufficient Fund (NSF) Checks:  Insufficient funds on premium paid by check will result in the policy coverage being cancelled. If the company elects to reinstate the policy, premium must be paid and a $7.00 fee will be charged.
Please contact us directly with questions.
For starters, there are no shareholders – so that means we put the needs of our policyholders first. And that results in better service... suggesting ways to minimize risk... settling claims more fairly and quickly. No wonder more than 135 million policyholders choose mutual insurance to protect their property. Become a part of something bigger.
Continue to use the Help Desk as a tool as we are continuing to update it features to make it easier to find what you need and take care of you insurance business in a quick and professional manner.  Don't forget, we are always just a phone call away if you need immediate assistance.
Thanks for your time and valued business.  We look forward to serving you.